Download Pink Mountain PDF

The Pink Mountain Biodiversity Research Initiative
The Pink Mountain Biodiversity Initiative is a privately funded study developed in conjunction with the UBC Botanical Garden and intended as a broad survey of the biodiversity of Pink Mountain. It was the intention of the survey to provide a baseline of data that could be used to inform industrial development on Pink Mountain.

Download the full 53-page PDF report authored by Ron Long below.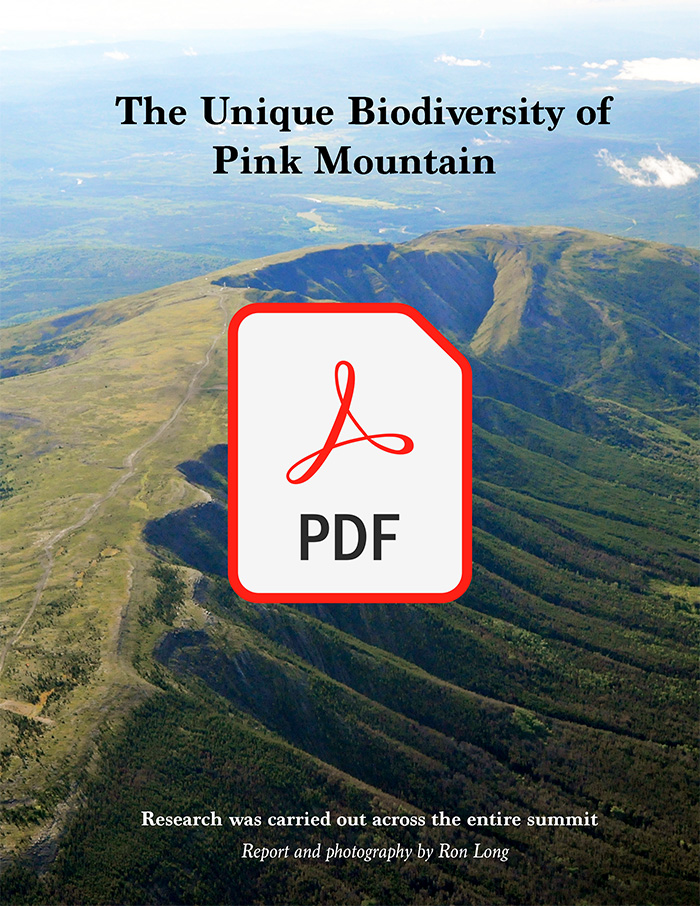 Download Link: https://www.pinkmountain.ca/Pink-Mountain-Report.pdf
Download may take a few minutes . . .